CruiseNow.com, the Internet's fastest growing discount cruise vacations website, is pleased to announce its Summer Blockbuster Event, offered in conjunction with Norwegian Cruise Line. This affordable family cruising event – with kids' fares as low as $99 – allows everyone to get in on the fun, exciting action, adventure, and intrigue of an NCL cruise ship.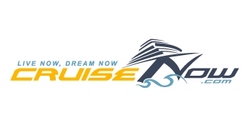 CruiseNow.com announces $99 kids fare deal on select Norwegian Cruise Line bookings made from now until May 31, 2010.
This limited time offer, available on select bookings departing on or before October 01, 2010, is great for family cruise vacations on a budget. Adults pay just $99 for children booked as the third through eighth guest. Plus, for every cabin booked during this promotion, CruiseNow.com is offering a Norwegian Cruise Line coupon book worth up to $400 in onboard savings! Other perks include up to six category upgrades, including free oceanview and balcony upgrades.
"With low prices and great perks, your family can discover the amazing, all-around value of a Norwegian cruise. There's never been a better time to take the kids on a cruise," said John Keen, CEO and President of CruiseNow.com. Book with CruiseNow.com for the best deals, but act fast – this offer is only available from now until May 31, 2010. Cruisers can find the best discount cruise vacations online by visiting www.cruisenow.com.
Similar Posts: